NAME OF THE ACTIVITY / METHOD
Art, Inclusion, Play, Wellbeing
To get children to engage with each other through describing themselves. Leads to an inclusive classroom and new friendships.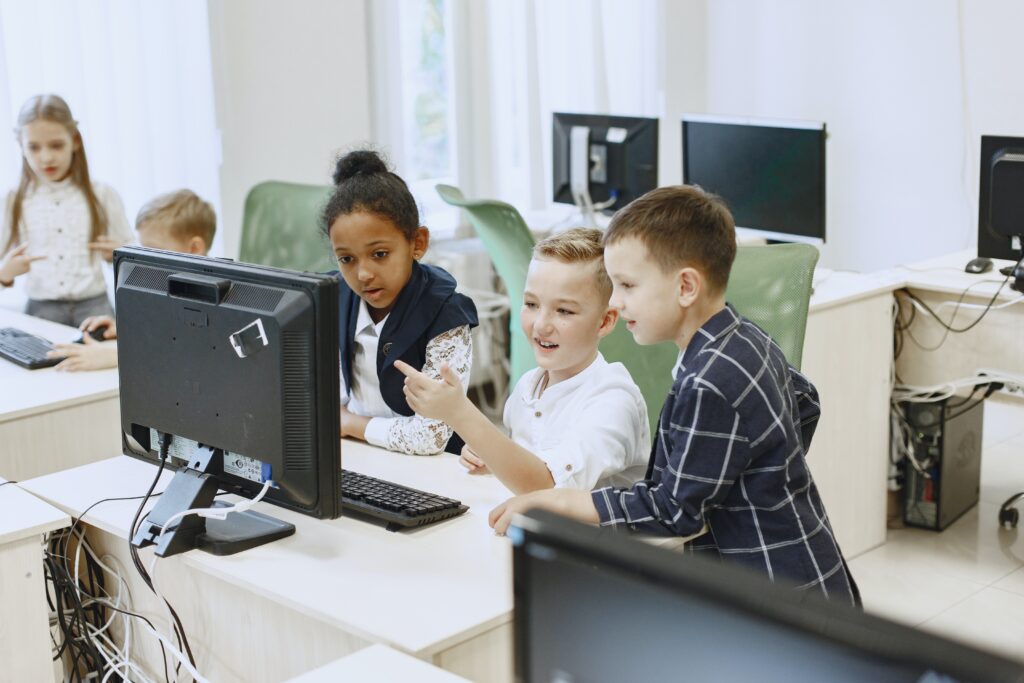 This activity is fun in order to learn basic vocabulary on physical descriptions in a second language. Children are describing themselves and begin to understand what the essential elements of speech are. There's also a language exchange between the children when discussing who they are and learning new words. New friendships begin to form.
An identity card is a digital activity in which children can fill in personal information by PC or manually. Migrant and refugee children are invited to use their mother tongue in answering the questions. They are providing characteristics of the way they look and a picture. This starts an interesting conversation on physical attributes and children can see they're not so different from each other.
The children enjoyed not just describing themselves but hearing other children's descriptions of themselves. Also, the family gets involved as they help in filling in information on their computer forms. Using this document that produces an ID motivates them and the search for the photo to paste on the document stimulates reflection about themselves.
Make a word document with questions for the children to answer about their name, country of birth, height, eye, and hair color. Introduce a box in the document for them to insert or paste a picture on. Get an email address from each child/parent where you can email the form. Ask the children to fill in the form with help from a family member. Ask them to print it or reply to you with everything done so you may print it for them. Assign a date for presentations and have each child share their identity card with others. Have the class form a circle for the presentation. We find a circle more casual and signifies support.