NAME OF THE ACTIVITY / METHOD
Inclusion, Creativity, Wellbeing
To be able to share culture through food.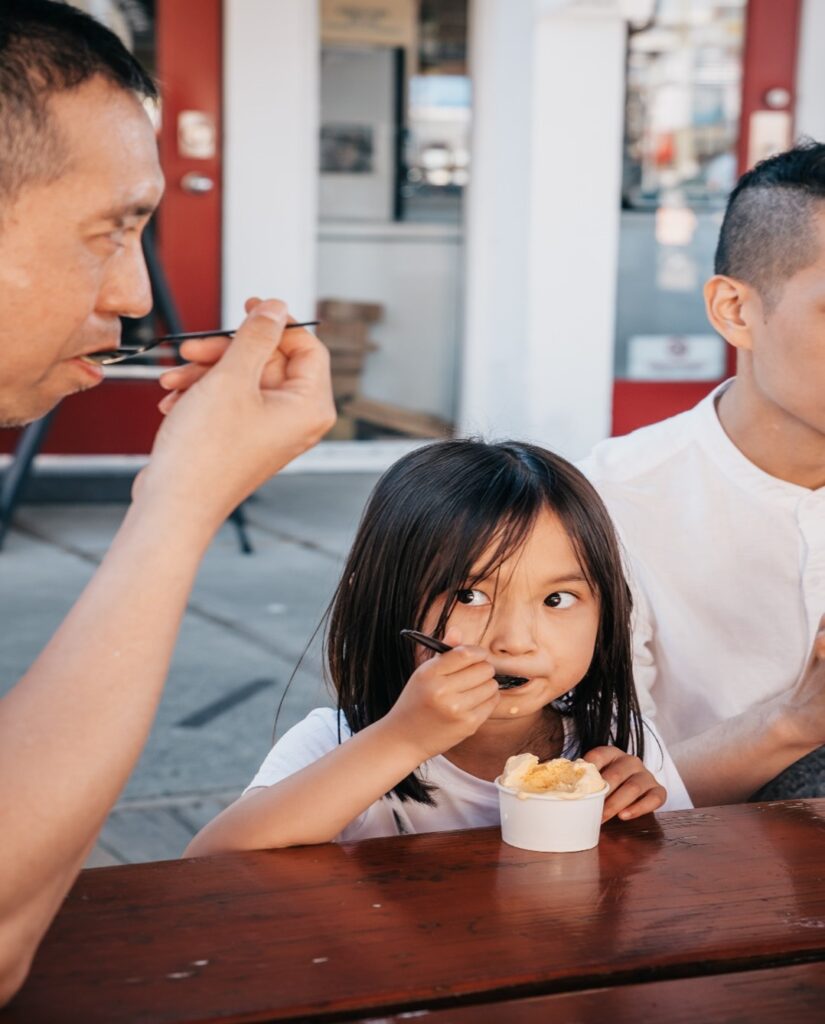 Visit a restaurant to discover flavors and spices from another country leading to inclusion in the classroom and the community.
The activity uses taste to introduce the children to flavors from another country. A game is used to have discussions between the chefs and the children. The children draw a portrait with the food they get to try. This activity fosters inclusion and helps the children to see they belong even through food.
Through food, we can communicate through language barriers. Spices can be used to bridge differences in the cuisine children have at home and in the countries that they live in now. Inclusion of all the children can be achieved by sharing food and having a discussion that involves everyone.
Start the activity by asking students about restaurant recommendations from their parents that serve cuisine from their countries. Choose one or a few to visit. Speak to the chef before and let them know about the project and your goal. Use the opportunity to invite parents if you will like. Select a few dishes to share with the children or that the chef can ask them to help prepare, and talk about the flavours. Perhaps, you can ask if any other countries that the children originate from use the same spices or ingredients. Have them draw a picture of themselves with one of the dishes. Display the artwork in your classroom.