NAME OF THE ACTIVITY / METHOD
The goal is to get the class to work cooperatively by creating something material and concrete, to learn how to express their own ideas and accept those of others, and to learn how to work without creating confusion.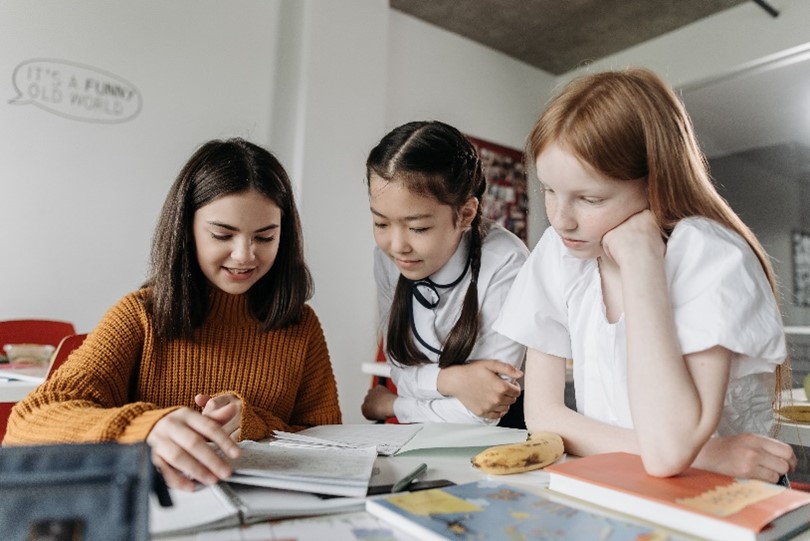 The objective of this activity is to promote cooperative learning among the class by creating a tangible and concrete product. Through this exercise, students will not only express their own ideas but also learn to appreciate and accept those of their peers. It is crucial for the students to work together harmoniously and avoid creating confusion. This will require effective communication, active listening, and a willingness to compromise. The teacher will encourage the students to share their thoughts and ideas freely, while also emphasizing the importance of respecting each other's opinions. The students will be tasked with working together in groups, each contributing their unique perspectives and skills to create a final product that reflects the collective efforts of the group. The teacher will provide guidance and support, but ultimately it is up to the students to work collaboratively and effectively to complete the task. By the end of the activity, students will have developed valuable teamwork skills and gained a deeper appreciation for the power of collaboration.
The activity is part of the "Qui est-ce?" game through which the names of Belgian pupils are to be guessed from their descriptions or pictures.
The activity allows pupils to bring out some artistic, organizational or group-leading skills that do not normally appear; the pupils who have participated most actively are those who usually tend not to raise their hands in contexts where knowledge of the topics is demanded.
It involves several steps and the creation of the posters is only the first one. To prepare the posters, I printed the pictures of the pupils sent by my Belgian colleague, then printed their names and had them coloured. In the second hour of class, we pasted the photographs and acrostics into two large posters that were then hung. In the third lesson, we matched the names with the pictures, simply by looking at the picture and then starting with the somatic features. The names were then inserted under the picture.