NAME OF THE ACTIVITY / METHOD
The goal is to describe oneself using individual words: it is therefore, first, to reflect on oneself to look for the characteristics that distinguish us and then to insert the words within one's name. Getting the child used to reflecting on himself; using the foreign language studied (French) in a real situation, as a vehicle to make himself understood by others.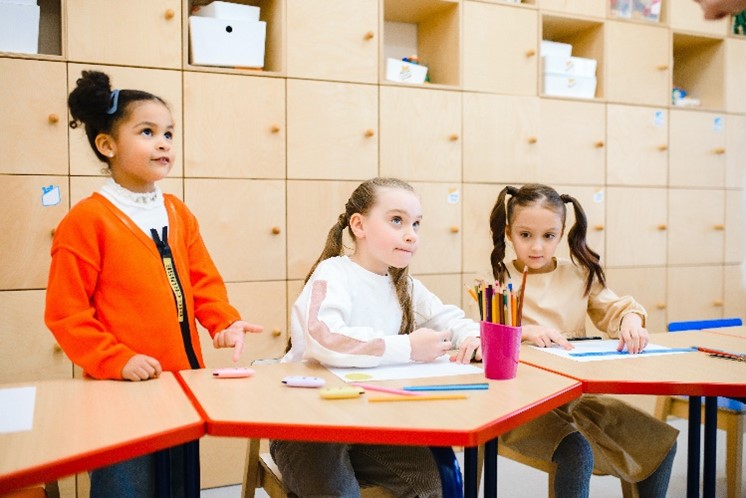 The objective is to get the Pupils to define themselves using single words. This involves introspection to identify the unique attributes that set us apart, followed by incorporating these words into our name.
At the beginning of the class, the teacher explained to the pupils the exercise that they will be undertaking. The purpose of the exercise was for each student to describe themselves using a single word and then integrate it into their name. The teacher emphasized the importance of reflecting on their individual traits and characteristics to find a word that truly represents them. The students were encouraged to take their time in self-reflection and to choose a word that holds personal significance. Once they had selected their word, they were to insert it into their name, either as a prefix or a suffix. The teacher provided examples to illustrate the concept and to spark creativity among the pupils. The students then began to work on the exercise, carefully selecting their words and experimenting with different name combinations. As they completed the task, the teacher walked around the classroom, engaging with the students and providing feedback on their choices. The students enjoyed the exercise and felt a sense of accomplishment as they presented their new names to the class.
The activity helped the children reflect on themselves, their passions and their qualities; from a linguistic point of view, I would recommend it both for the use of the mother tongue, whether Italian or another language, and for the use of the foreign language studied.
The activity consists of writing a small composition starting with one's name: each letter of the name must correspond to a word that describes the writer. Everyone used Italian for the words to be entered, then translated them into French so that they could be understood by their Belgian classmates.