NAME OF THE ACTIVITY / METHOD
Music, Inclusion, Teamwork, Learning
Pupils learn words in languages other than their own and thus enrich their vocabulary.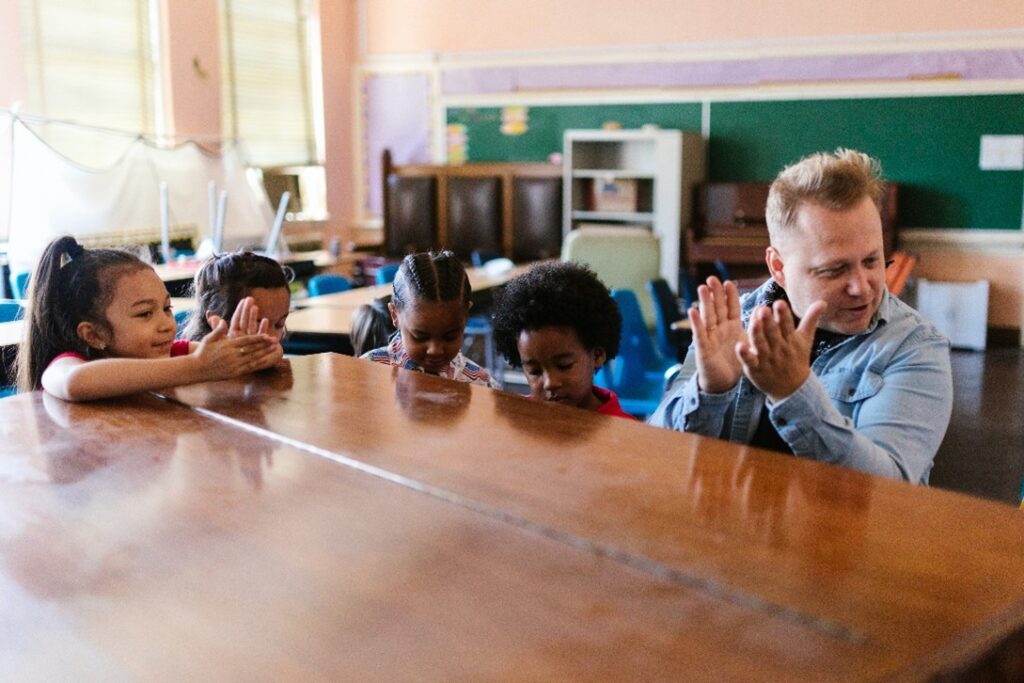 The musical activity proposed has a goal to engage all children by using a simple and easily catchy approach. Through this approach, pupils can learn words in languages other than their own, leading to an enriched vocabulary. By utilizing this method, all students can be involved in the activity and benefit from it. The activity's primary aim is to increase the children's exposure to different languages, allowing them to become more linguistically diverse. In turn, this can foster a deeper appreciation of other cultures and create a more inclusive learning environment. Overall, the proposed musical activity aims to provide an engaging and interactive way for pupils to learn new words and develop their linguistic abilities.
The pupils showed great enthusiasm for being able to sing in languages other than their mother tongue. This activity served as a tool to bring all pupils together, regardless of their linguistic background. It is highly recommended as a means of promoting diversity and inclusivity within the classroom. Providing pupils with the opportunity to learn and sing in different languages, it can encourage mutual respect and understanding among students of different cultural backgrounds. Overall, incorporating such activities can promote a more cohesive and harmonious learning environment, where all pupils feel valued and included.
As part of the activity, each pupil is given the opportunity to choose a song and sing it in front of the class. This provides a platform for students to showcase their cultural backgrounds with their peers. By listening to their classmates' performances, pupils can learn new languages and broaden their cultural horizons. This activity serves as an interactive and engaging way for pupils to learn about different languages and cultures, promoting mutual understanding and respect among students. Overall, this activity can foster a more inclusive and diverse learning environment, where pupils can feel valued for their unique cultural backgrounds and abilities.