NAME OF THE ACTIVITY / METHOD
Play in theatre leads to inclusion.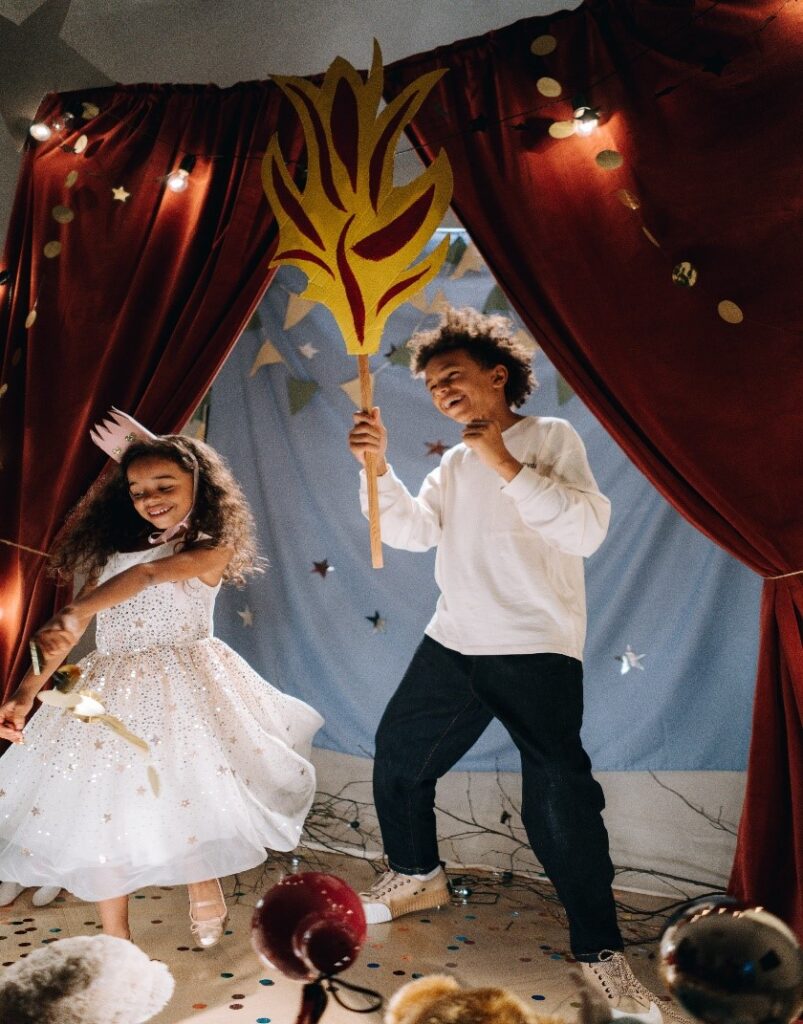 A trained actor works with the children to express their feelings through theatre. Short plays are produced in teams.
A fun exercise to gain confidence through short plays. Children project their feelings in a very creative and positive way. They learn ways to greet and express feelings of anger too. Children are put in teams, so they learn to come together and include everyone in the production of their short plays.
Children gain confidence as they put together skits and can draw or write how they feel after. The form of expression lets them grow in confidence when we acknowledge that their feelings are okay to be expressed. For migrant children, their lived experiences in their home countries are projected and a positive outlet is found for them to let go of any anger issues there.
Find an actor who will work with children and the production of short plays. Provide guidelines for the children on what they need to include in the writing of their play. Make sure they know to have feelings included and for migrant children to be able to provide anything that made them angry about a situation in their home country. Have materials ready for writing and to stage the skits. Give the teams plenty of time to rehearse and learn their play. You can have a book produced from their writing if you so wish. A fun way to perform their plays would be to have them staged in from of other school children or their parents.