You will find here three evaluation notes written by Marine Pisani, independent sociologist, at different moments of the DAY 1 in Europe project.
Together with the whole partnership, we wanted to bring an external view on the implementation of the project as well as on the different activities programmed during these three years. Marine's visit at key moments of the project allowed us, as the main partners, to take a step back from DAY 1.
Her observation allowed us all to ask ourselves questions about our practices, about the impact that the workshops we organise can have, and about the importance of our actions. It seems relevant to us to share the content of these observations with all those interested in the DAY 1 in Europe project.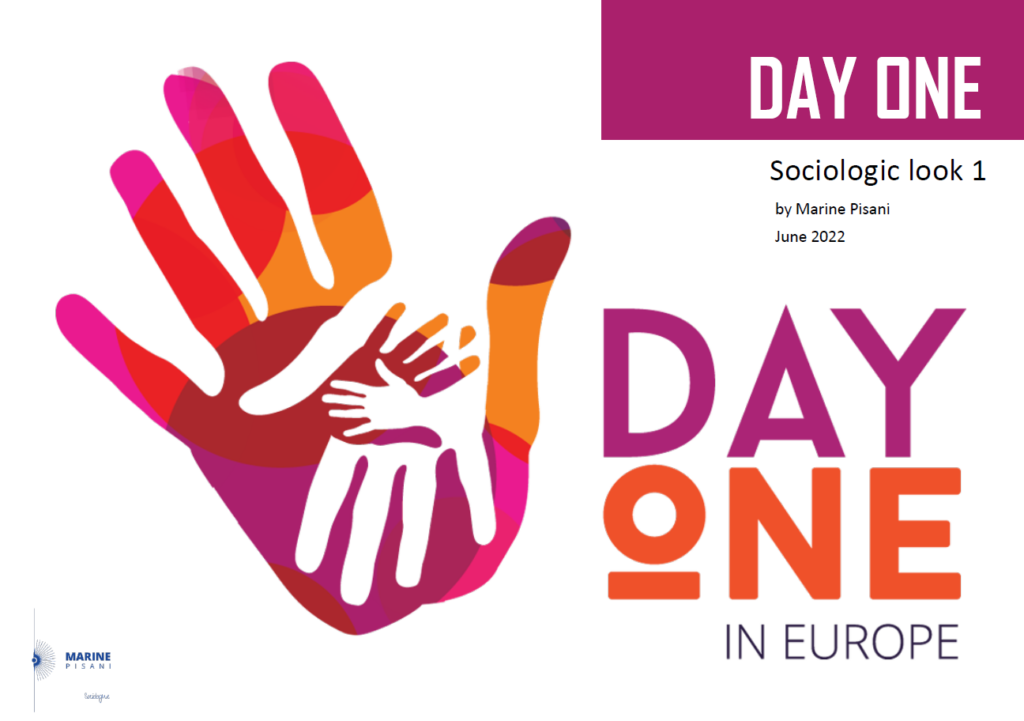 SOCIALOGICAL LOOK by Marine Pisani
June 2022
English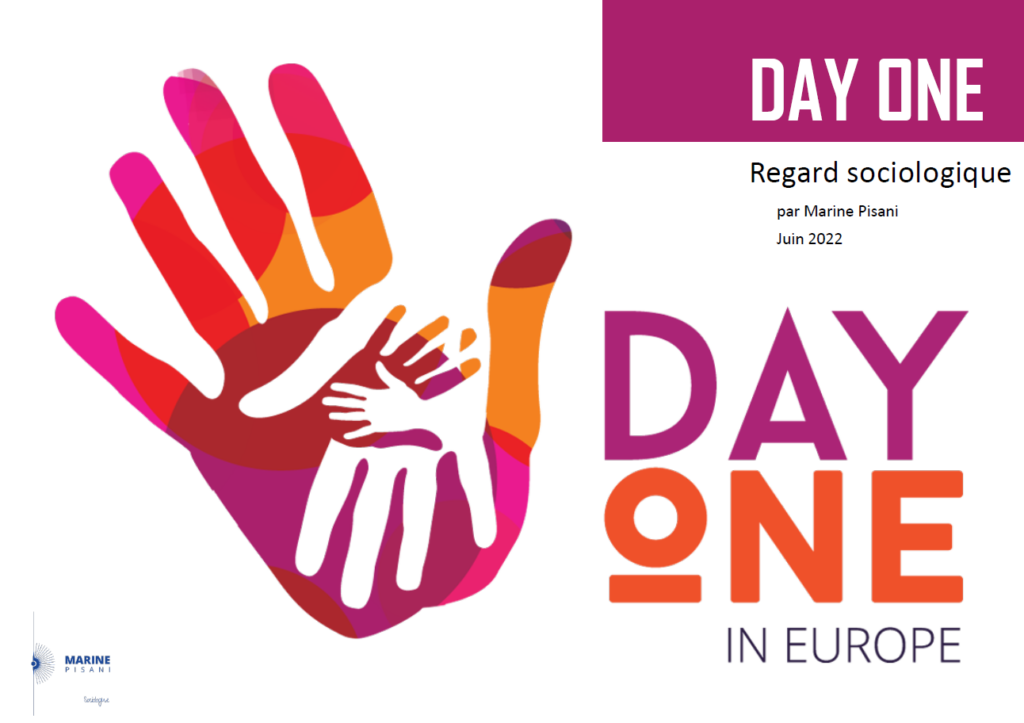 SOCIALOGICAL LOOK by Marine Pisani
June 2022
French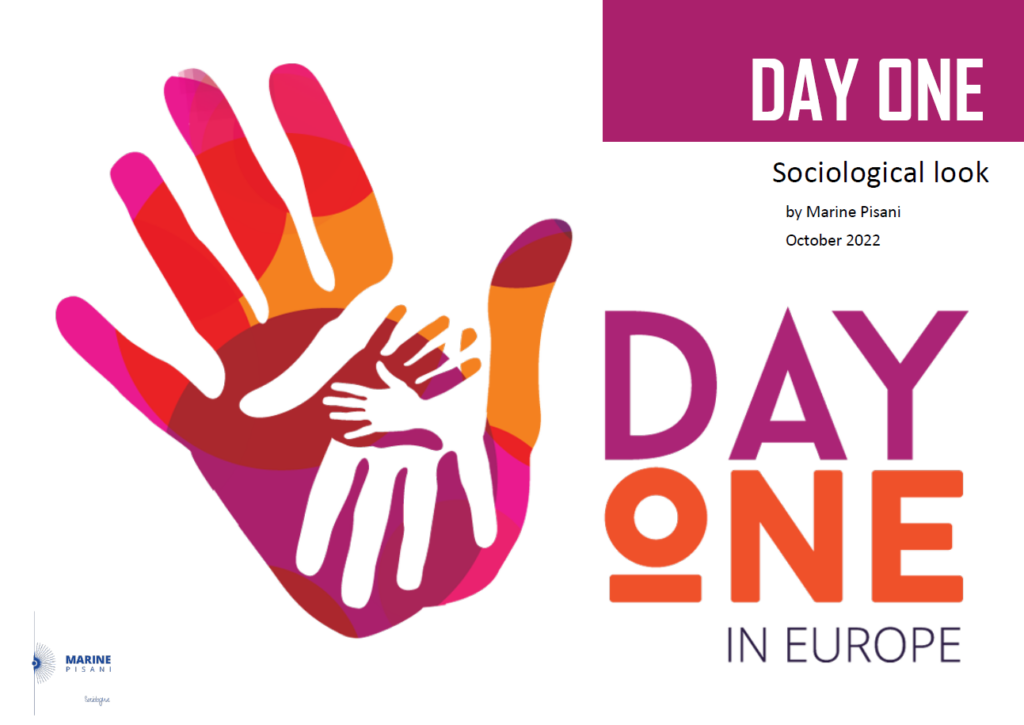 SOCIOLOGICAL LOOK 2 by Marine Pisani
October 2022
English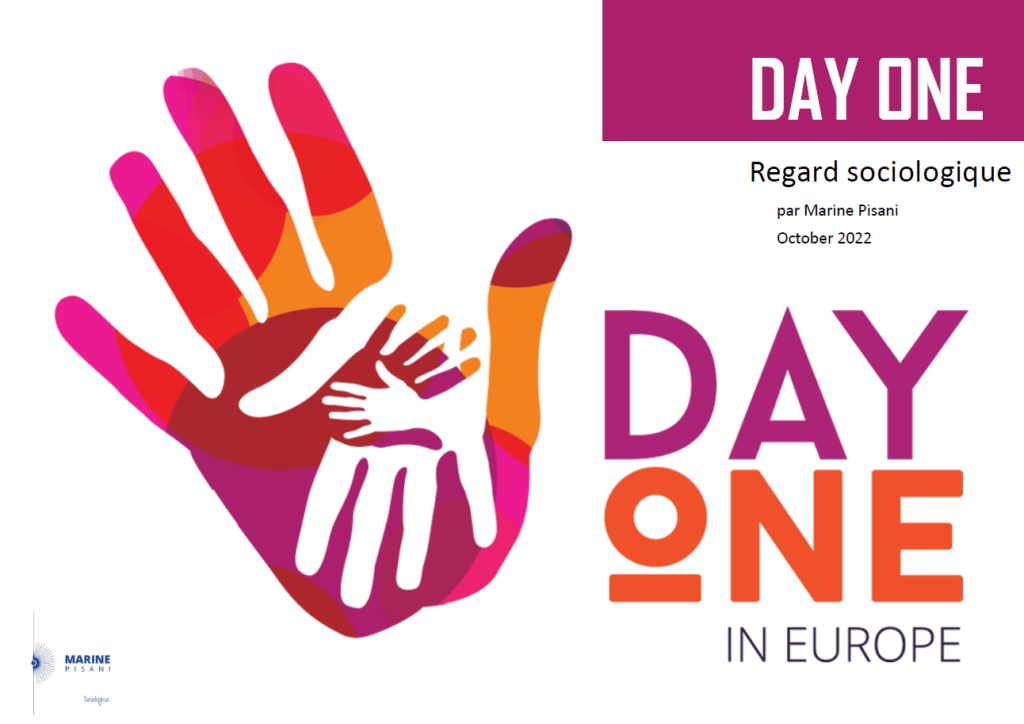 SOCIOLOGICAL LOOK 2 by Marine Pisani
October 2022
French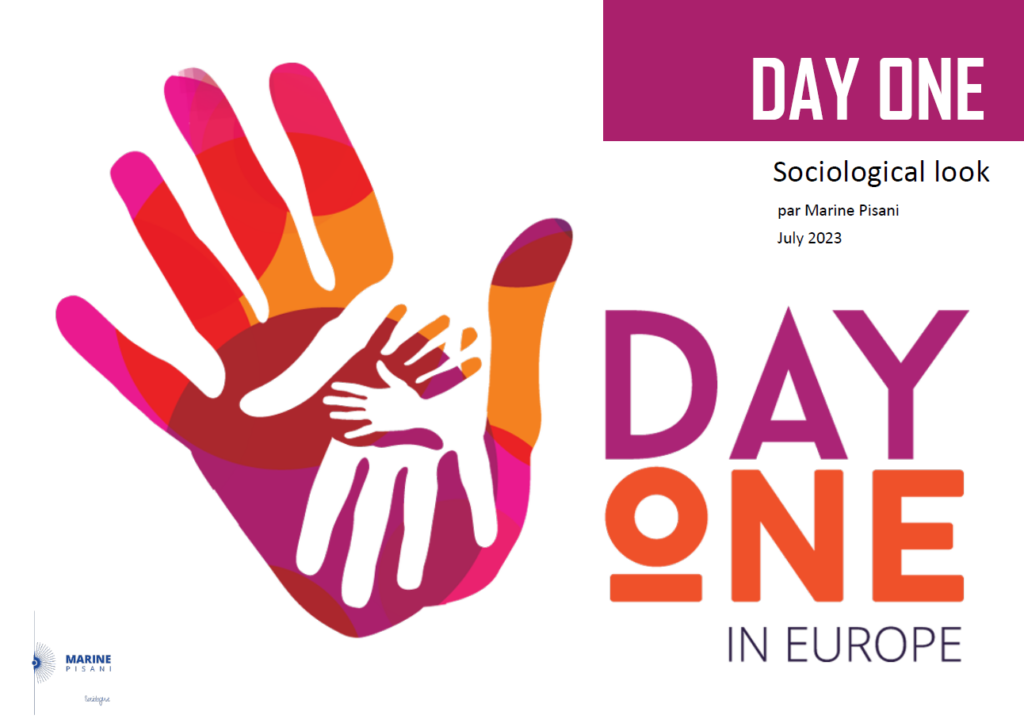 SOCIOLOGICAL LOOK 3 by Marine Pisani
October 2022
English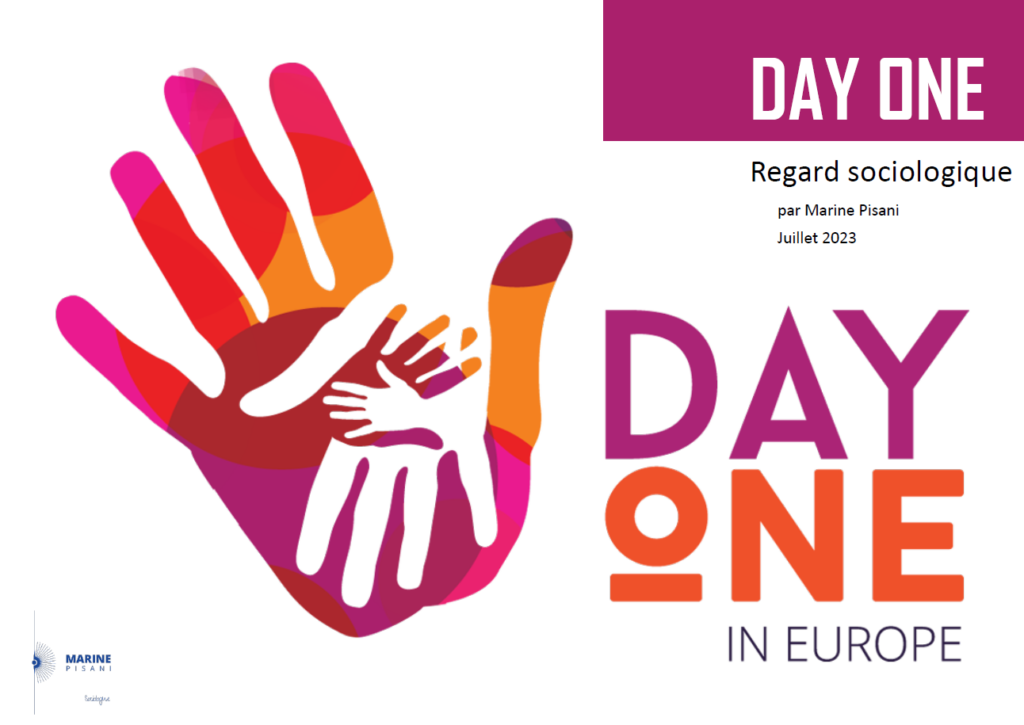 SOCIOLOGICAL LOOK 3 by Marine Pisani
October 2022
French