NAME OF THE ACTIVITY / METHOD
Market used as an inclusion tool.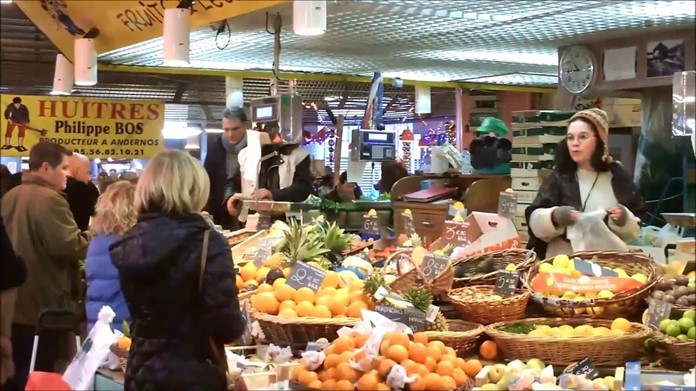 The mission is to use an excursion to a market as a tool to connect children.
A trip to a local market to see how fresh food connects everyone. Migrant children learn about local diets and compare these foods to the ones at home.
By inviting children to the market in Capucins, we shared local foods which led to including children from other countries. Children can go home and share with other members of their families what is eaten locally. It fosters inclusion in the community and the school.
Find a local indoor or outdoor market such as Capucins in Bordeaux, France. Organize a half-day trip there with the children. Perhaps ask someone who has a stand or works in the office to do a tour. Let the children taste different foods and share how they feel about them with the class. You can take pictures with consent and do an exhibit in the classroom for everyone to see.