"When you eat, you talk a lot and you can tell a lot of stories. Cooking is one way of saying where you come from, of telling your own story."
Nariné is Armenian. To come to France, she gave up her job as an economist because her degree was not valued. In 2018, she met Sandrine, then a volunteer at the Refugee Food Festival, where Nariné came to showcase the cuisine of her native country. Since gaining her CAP, she has made a living from pastry-making, as a caterer for Marie Curry (of which Sandrine is a co-founder) and as a cake designer.
The children in the UPE2A (Unité Pédagogique pour Élèves Allophones Primo-Arrivants) class at the École Ferdinand in Bègles met them on Tuesday 23 May 2023.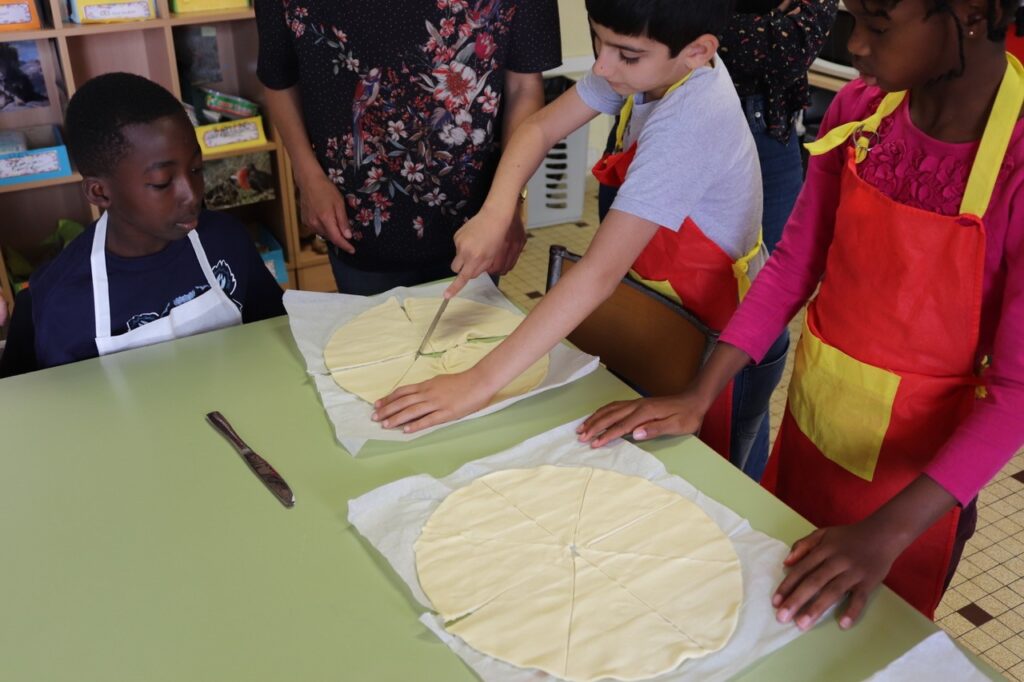 As part of the Erasmus+ Day One In Europe project, a number of teaching toolkits have been developed to help teachers facilitate the integration of pupils who have recently arrived in France. Singing, cooking, correspondence and games are four areas in which children can express themselves and their language and culture.
With this in mind, Nariné came to cook gazelle horns with 10 pupils from Togo, Guinea, Ukraine, Turkey, Guyana, Romania, Azerbaijan, Georgia and Albania. Manon Houdayer and Jessica Favarel from LABA went on site to witness the involvement of the pupils and the benefits of these workshops for their integration.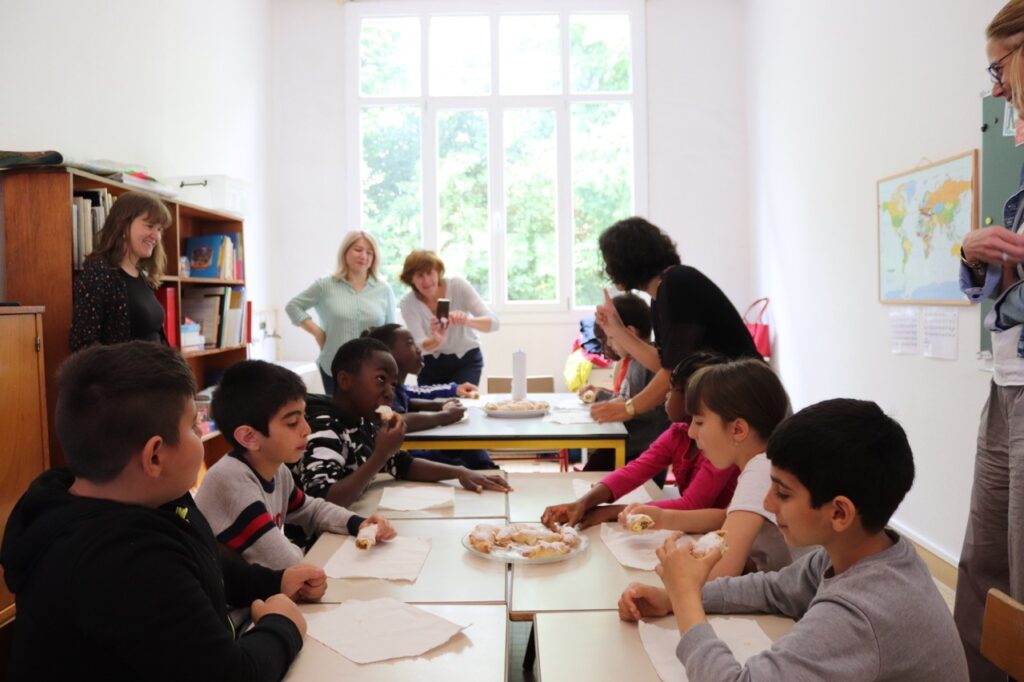 Aprons on, hands washed, the children made the recipe soufflé by Nariné. At each stage of the recipe, the children were able to showcase the skills they had acquired in previous workshops, as well as talking about the cooking they do at home. Thanks to these exchanges, they were able to go further in the process of expression, encouraging them to explore their own knowledge of culinary matters.
After the break, the children tasted their preparations, almost forgetting to share with the school's teaching staff. The morning ended with the pupils recording the recipe, which will be added to the logbook in the Day One In Europe project's 'cooking kit'.